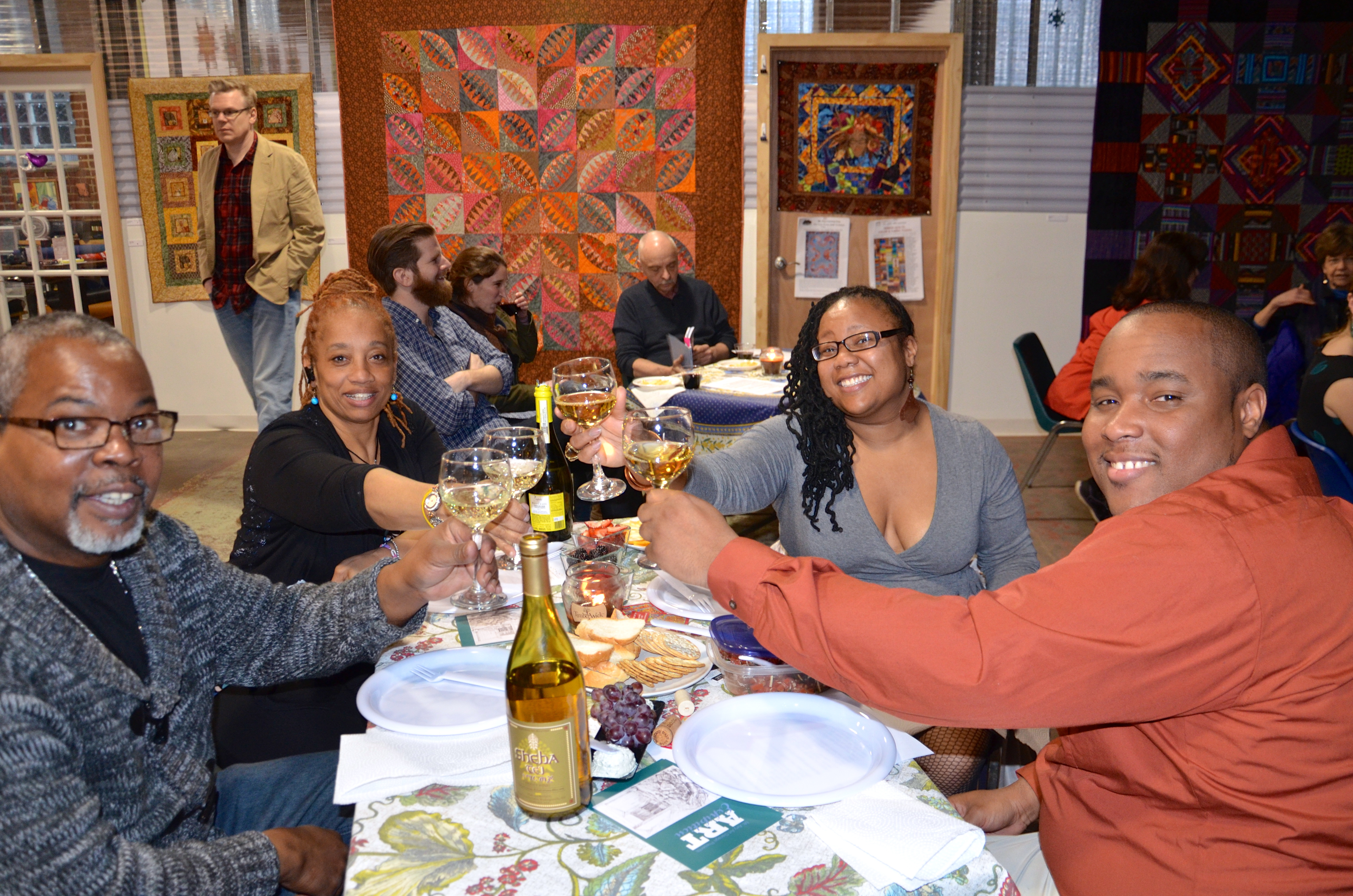 Thanks To All For Your Ongoing Support!
In five years we've seen pop-up's, build-outs, completion of
the Solomon Levy Gallery, studio rentals, classes, Artists' Garage Sales,
Annual Art Auctions, Rain Barrel Projects, exhibitions, musical performances, and much more. All with your support! Let's keep dreaming together.
Big News! We want to inform you of our latest hurdle and achievement! We are now proud to announce that MAAG is a standalone nonprofit registered with both the state and IRS as a tax-exempt 501c3. We can now forge ahead with grants previously closed to us. We want to thank Mt. Airy Community Services Corporation for being our fiscal sponsor. It's been a wonderful partnership, and we couldn't have gotten this far without their support and experience.
Long-Awaited Expansion
We expect our nonprofit status this will impact us in new ways, some of them still uncharted. We know we'll need our own accountant and insurance policies. We'll begin to staff our organization with salaried personnel. So, for starters, we want to expand our board with business experts who have a love of the arts. If this challenge excites you (as it does us), please send your resume to 
info@mtairyartgarage.org
 or call us at 215.242.5074.
Support MAAG's Annual Fund
We're also asking you to support the Mt Airy Art Garage with an end-of-year donation to our Annual Fund. Every gift you give ensures we can continue to expand. 2015 will include a special "Grow Food/Make Art" intergenerational project MAAG is leading with Houston School, Homelink's Elder Community, Earth Bread & Brewery, and other community partners focusing on creating art murals, nutrition, and sustainability. We are also partnering with Moore College for a special exhibition at MAAG, during Women's History Month, called the "Gender Weave Project." Photo Clubs, Writers' Clubs, The Swerve, musical performances, classes, Quiltapalooza's…these are only the beginning. And your support makes all the difference. Become a member (if you haven't already) or make a tax-deductible donation to our Annual Fund. 
Please donate now.
Art Really Does Change Everything
We are humbled and filled with joy knowing we continue down the right road. Thanks to all who have donated their time and financial support, who appreciate, who create, who continue to dream with us. It is truly a life changer. So stay tuned, as we forge into 2015. There's one thing you can count on. It's going to be an exciting year ahead.
http://mtairyartgarage.org/wp-content/uploads/2014/04/Nice-setup-for-food-and-drink.jpg
3264
4928
Arleen
http://mtairyartgarage.org/wp-content/uploads/2016/06/maag-in-action_main-1024x274.png
Arleen
2014-12-22 15:33:32
2016-05-30 14:25:39
Art Really Does Change Everything...What A Great Year!