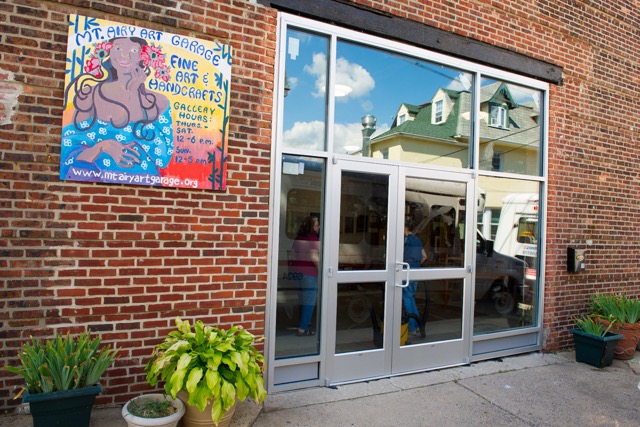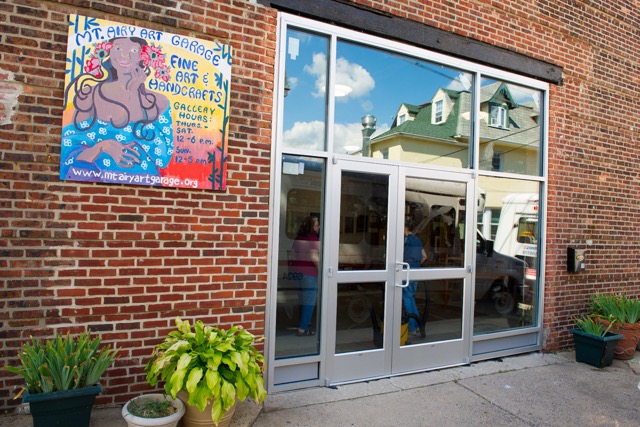 We have something important to share with you—our members, fellow artists, friends, supporters, our Northwest Community. Our lease will expire August 31, 2016, and unexpectedly, we have not been granted the option to renew it.
This means that, as we look toward next year, the Mt. Airy Art Garage will need to find a new home. It's a big challenge—one we have every intention of meeting, with your support.
Just in 2015 alone, we engaged in more socially engaged art projects and creative thinking than ever before—My Son Matters!, the Gender Weave Project with Moore College, Make Art Grow Food , and a host of events, concerts, classes and gallery exhibitions. 2016 will see a city-wide quilt and fiber show. There will be more music, more murals and rain barrels, and more community projects. And that's just for starters.
So we will be launching a major campaign to help us find a new home and for paid staff. With your help and commitment, together, we can do this.
Please Mark Your Calendars and Join Us
·      Community & Member Meeting, Thursday, Aug. 20, 7 pm at MAAG. Next steps.
·      ArtBash, Sat., Sept. 19, 6 pm featuring James Dupree, Music with Dena Underwood
Here's What You Can Do Right Now To Help
·      Join or renew your membership
·      Come to the community meeting where we will layout projections and next steps.
Fundraisers? Marketing mavens, video artists, word noodlers, connectors? Strategic planners? Realty lawyers and realtors? Accountants? Admins? Architects? We need you all now. Lend us your skills.  Step up and volunteer. Let's push ahead into this new phase together.
We know we can forge through this and move forward.
Linda Slodki, President and Cofounder
http://mtairyartgarage.org/wp-content/uploads/2015/08/Doors-Michael-After-004.jpeg
427
640
Arleen
http://mtairyartgarage.org/wp-content/uploads/2016/06/maag-in-action_main-1024x274.png
Arleen
2015-08-30 01:05:31
2016-05-30 14:08:55
The Mt. Airy Art Garage Launches A Campaign To Find A New Home