Saturday, Sept. 19, 6 pm
It's going to be a night to remember. Donations keep pouring in. Everything devoted to the Arts—all to help us find a new home. You've asked how you can support the Mt. Airy Art Garage. This is how — come to ArtBash! Guaranteed best art party ever!
Join us for an evening of celebration! For starters, you'll bid on fine art and handcraft in our Silent Auction. Contributing artists include: Kevin Bennett, Ellen Benson, Nathalie Borozny, Jeanne & George Bustard, Jackie Clifton, Kenneth Crimaldi, Laura Demme,  James Dupree, Robert Finch, William Hanson, James Hay, Jen Hemenway, Judy Levy, Jay McClellan, Phoebe Murer, Lee Muslin, Arleen Olshan, Kathy Robinson, Gloria Rohlfs, Mia Rosenthal, Edward Sargent, Laurel Schwass-Drew, Nettie Scott, Andrew Walker, Karoline Wallace, Larry West, Sheppard Williams, Stephanie "Amma" Young, Mike Zaikowsky, and the list keeps growing. Want to preview the artwork? Just look below. Even better, stop by Thursday, Sept. 17  during Street Fair. If you love what you see, you can purchase it at the "buy it now" price.
But that's not all. We have received an outpouring of support from sister arts organizations throughout the city with gift certificates to some of the best visual and performing arts venues, theaters, museums, restaurants, and hotels! Find out what donations have already arrived (with more coming, so stay tuned for updates)! 
We'll be honoring local artist James Dupree with our first Artist Trailblazer Award for his contribution not only to the arts but to the social consciousness of Philadelphia. James will also have his work for sale in the gallery. You'll relax to the piano jazz of Dena Underwood. Plus delicious food from local vendors, refreshments, and more.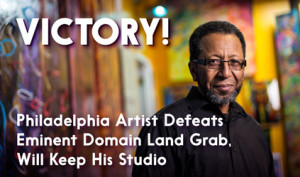 This will be a special evening to raise funds to help the Mt. Airy Art Garage find a new home.  
$50/pp at the door. Well worth the price of admission. 
Questions? Contact us at info@mtairyartgarage.org or call 215.242.5074
100% of all proceeds benefit the Mt. Airy Art Garage, a 501(c)3 nonprofit.
Preview of participating artists, fine art, and handcraft! (Initial List) 
Kevin Bennett — kevinbennett1@verizon.net
Evening Song, 3-shot HDR photograph printed on Hahnemuhle Bamboo fine-art paper, $170
Kevin has been a nature photographer since boyhood, over four decades now. He has lived in the Philadelphia area his entire life and in Manayunk for the last 29 years. In his early twenties, Kevin was encouraged by Bill Donaldson, former President of the Philadelphia Zoo, to photograph a variety of zoo projects. Kevin has photographically documented environmental concerns for the John Heinz National Wildlife Refuge at Tinicum, Shenandoah National Park, many Pennsylvania Nature Conservancy sites and Wissahickon Park. He received honors in the John Heinz NWR photo competitions in both 2006 and 2007 and the Schuylkill River Heritage Association in 2009.
Within the past 10 years, Kevin decided to concentrate his photography in Pennsylvania, mostly within the greater Philadelphia metro region. In 2005, Kevin added a new dimension to his nature photography by working mostly from a kayak, which evolved from the decision to focus his work on the diversity, wonder, and fragility of Pennsylvania's natural world. In early morning light, he eases himself down into the kayak, waist deep in water, connecting to fluidity of water and sky. Kevin feels as if he has entered another world where he captures vignettes to inspire stewardship for our future generations. It is soulful wonderment and other worldliness that Kevin shares with viewers as he captures the interplay of water, shadow, reflection, wings, eyes and geometric structure. Nature is nature: sometimes serene, sometimes visceral, and always compelling our respect and responsible stewardship.
Ellen Benson — ellenbenson519@gmail.com
Are You There?, Handmade Paper, Dominoes, Beads, Clay, Milagros, Found Objects, $140
Three Wise Women, Print, Paint, Mexican carving, $80  SOLD!
Pray For Healing, Handmade Paper, Beads, Vintage Letter & Diary Pages, Paint,  Mirrors,  Found Objects, $220
I am a member of Philadelphia's Dumpster Divers, a group of artists which focuses on re-claiming cast-off pieces of the world around us to make art, as well as to make use of things headed for the trash stream. To me and to many "divers," art materials are everywhere!
My work is usually figurative, and for more than 6 years I have been moving towards my goal of creating 1000 figures that I call "divas"; for many of them I make an armature for their "bodies" from those ubiquitous plastic grocery and newspaper delivery bags. Three hundred of these figures were exhibited from October 2012 through May 2013 at the Phila. International airport.
I love using materials accumulated or inspired  by my annual winter pilgrimage to Oaxaca, Mexico. My work reflects the colors of the houses, the food, the street murals, the indigenous clothing, the contemporary art and of course the fiestas. Every day there is a celebration honoring a church's patron saint, or the baby Jesus, or the Virgen of Guadaloupe and there are whole shops and market stalls dedicated to religious articles.
You can see more of my work at www.inliquid.com and in the book, FOUND OBJECT ART 2, by Schiffer Press.
Nathalie Borozny— nborozny@gmail.com
Vineyard Leeks, print on handmade paper, $150
Nathalie Borozny attended the Rhode Island School of Design and the School of Design, Architecture and Art at the University of Cincinnati. She has spent most of her professional life as a teacher and program director with three and four year old children and their families where she tried to make it possible for them to make art. In addition, she has and continues to study the art of paper and handmade books with Sandy Bernat in Martha's Vineyard. In Philadelphia she is a student and admirer of Winnie Radalon and also continues to learn from the women with whom she makes paper. Nathalie's work has been shown in exhibits by the Guild of Papermakers, Mt. Airy Art Garage and the Philadelphia Sketch Club.
Nathalie lives in the Germantown section of Philadelphia with her retired husband, Jim, near Rittenhouse Town where paper was first made in the United States and where she walks along the Wissahickon Creek amassing another amazing collection of twigs, stones, bark. She occasionally makes forays into Ridley Creek State Park, and every autumn she photographs Martha's Vineyard. Her photographs are printed on her handmade paper; cotton/abaca, gampi and kozu.
Jeanne Z. Bustard — jeannebustard@verizon.net, (215) 242-4529
Enchanted Garden, Acrylic on Canvas, $75
In these paintings, I experiment with a variety of tools for applying paint to canvas in order to create texture and motion.  I thoroughly enjoy the process of painting, the tactile quality of the paint itself, and the physical sensation of applying paint to canvas.
I am fascinated by the constant surprises that occur as I paint the world through the filter of my internal vision, and by the responses of viewers who look through a lens of their own.
George Bustard — gibustard@verizon.net, (215) 242-4529
Graying Sky, Acrylic on Canvas, $150
There is, you see, this loop:
I look.  I feel.  I reflect.  I remember.
So, when the time comes to face another empty canvas,
And look with fresh and newer eyes,
I dip into those remembered meanings.
Then, through muscle and medium, ground and detail,
Shadow and substance,
mountains and mist emerge,
Sea and sky and evening shadow.
Or, simply, form and color, standing alone.  Standing together.
Do I paint what I see with my outer eye?  Sometimes.
Do I paint what I see with my inner eye?   Always.
So… an invitation:  You look.  You feel.  You reflect.  You remember.
Do you see what I see?  
Do you feel what I feel?
You do?
May the loop continue.
Jackie Clifton — jackieclifton@gmail.com
Ceramic Plates, Set of three, $75
I've been making wheel-thrown and hand-built pottery since 1996 and currently own and work from a studio in Philadelphia, PA. In addition to my Etsy store, I sell my work through galleries, gift shops and shows.
For many years I lived in the southwest and much of my work reflects the colors, culture and dramatic landscape of that area. I also love the beautiful changing seasons in Southeastern Pennsylvania and am working to incorporate that beauty into my newer pieces.
I produce functional and decorative pieces intended for use in daily life. Home and garden decor as well as functional dishware, bird houses and feeders, garden markers, indoor or outdoor wall pieces are among my most popular work.
Kenneth Crimaldi — crimaldi@verizon.net
Red Leaf, print, $75
Many of my images are of signs or remnants of signs or other objects on surfaces, and also other types of abstract and/or minimalist scenes.  Another photographer once told me I was "obsessed" with this subject matter – he meant it in the best possible way (I like to think). Images of this type are intended to be abstract, not necessarily in the sense that one can't tell what was photographed, but in the sense that they were not made to depict what was in front of the lens, but instead to present patterns, textures and compositions for their own sake. One might consider them "semi-abstract" or some other term, but I don't believe categorization is really helpful.
This interest in patterns, textures, etc. carries over somewhat when I'm photographing nature as well.  A lot of what I do with natural subjects is macro work emphasizing their more abstract qualities over literal depiction. The images often end up being about pattern, texture, color, composition or some combination of these.
Laura Demme, laurademme.com
Raku Vessel, $150
Raku is a form that offers endless ephemeral possibilities. Consistently surprised by the results, somehow the Raku surface speaks to me most eloquently.  The glaze sits lightly on the surface of the clay, enhancing the texture, rather than concealing it. When I describe to my students what the results will be, I tell them the range of possibilities, not the definite outcome. If you are not pleased with a piece, put it away for a week, a month, a year. Then look at it with fresh eyes!
Too many times as artists we try to control the results, leaving us closed to other possibilities. Raku firing frees me from that, giving new ways to look at art, the mysterious ways of fire and glaze, the accidental happenings, the gifts of the kiln goddess!
I teach Hand Building, Sculpture and Raku and Alternative Firing at Cheltenham Center for the Art, Wayne Art Center and Community Arts Center in Wallingford, Pa.  I also teach Encaustic Painting, Concrete Sculpture and Doll Making.
We are on a voyage, trying to see and learn the most possible in our short time here. Don't Stop!! Keep Moving!!!
Laura shows her work regionally and nationally, a juried member of the Pa Guild of Craftsmen in Ceramics and a Potters Guild Member. You can see more work on www.thepottersguild.com.
Robert Finch — suemfinch@aol.com
Figure Drawing, Mixed Media, $600
Wissahickon, Hand Colored Lithograph, $400
James Hay — jahphotos.org
Purple Bells, Pigment Inks on Archival Paper, $52
I enjoy photography because it forces a different way of looking at the world. Nature photography requires that I be more tuned-in to the moment…watchful for opportunities of subject, color, and light to reveal themselves. Then it becomes a matter of being patient enough, lucky enough, quick enough, and skilled enough in using the tools (camera, lens, computer, etc.) to try to capture and frame images in a way that conveys something of what I've seen…perhaps just a documenting of paths that crossed or perhaps distilling some small wonder or simple beauty of the natural world.
William Hanson, hansonwg@aol.com
Garden 9, Pigment Ink Jet, $325
Jen Hemenway — rootsup@hotmail.com
Sun Smiles, mixed media, $60
Judith Levy — judy.levy@verizon.net
Misty Fjords, Alaska, ink jet print, $180
I have been a landscape photographer for 15 years. I have traveled widely in the United States and to other countries in search of the landscape. I particularly try to capture the details, the bits that are often overlooked.
Jay McClellan — www.jaymcclellan.com
White Dog, Ink on Paper, $150
In painting I examine the visual concept of "flat space" by moving objects back and forth on the canvas's two-dimensional plane. Juxtaposing bold colors with graphic pattern and unique designs, my visual combinations excite my audience's attention to the calm and earnest dogs that surround me in my everyday life. Indebted to modern and contemporary painters such as Alex Katz and Fairfield Porter, my large-scale paintings allow me to reveal the uniqueness of my family, which are primarily portraits of my dogs and my wife in our home. The calmness that it brings to me, and the happiness that they bring to me, I want to paint those ideas. 
Phoebe Murer — pcmurer@aol.com
Greenhouse, oil on canvas, $250      
As an artist, I show many sides, like Laura Palmer in David Lynch's "Twin Peaks." If you've seen the show or movie, you'll know what I'm talking about.
My oil paintings typically show the brighter side of me, so they are vibrant. Inspired by Salvadore Dali, Andy Warhol and David Hockney, they are reminiscent of pools and theme/water parks. I like pop art, such as video game characters and movie scene satires, like what one may see in Mad Magazine — a woodcut of Gremlins taunting E.T., for example. I do this to amuse myself and others.
For prints, sculptures and drawings, the topics are usually psychological and deal with my dark side. Like the art of Edvard Munch and Toulouse-Lautrec, which typically involve illness and death, mine reflects upon social problems, trauma, despair, conflict and afflictions with a twist of sarcastic and dark humor.  Currently, I am working on a hand drawn graphic novel, using Adobe Photoshop. It's a dark story about a trip to Europe with conflicting morals and life styles.
Lee Muslin — www.LeeMuslin.com
Wherever you are is the entry point, mixed media collage, 24" x 18", $195
Lee Muslin is an explorer constantly discovering new ways to create. She has an intuitive, organic approach to art making whether she is creating abstract paintings or mixed media collages. Transparency and layering plays a major role in all her artwork. Color, rhythm and texture are the supporting concepts. Lee's collages usually start with a recycled photograph or photomontage as a base. Just a hint of the original may remain at the end of the process. A selection of found papers, fabric, fine art papers, tissue paper, transfers and acrylic paint are some of the ingredients that may be added bit by bit, like a puzzle, until the composition evolves. Creating something visually exciting from unrelated items, each with its own texture and dimensionality, is Lee's challenge. Although the works are abstract, they may nevertheless imply the passage of time or suggest a landscape.
Arleen Olshan — arleenolshan@yahoo.com
Figure Study, Charcoal on Paper, $150
The Mt. Airy Art Garage was initially Arleen's goal to have a studio with other artists, a gallery, classroom and performance space and room to collaborate with other artists. This dream from 2009, with the tremendous partnership of her wife Linda Slodki and the support of the Northwest Community, has come to fruition. 
Arleen is a graduate of the Pennsylvania Academy of the Fine Arts, with a BFA in Painting from the University of Arts (then the Philadelphia College of Art). She is also a master in handcrafted leather accessories, which she has worked in for over 50 years.
Kathy Robinson, Batik Wearables Designer — www.kathyrobinsonbatik.com
Kimono-Style Jacket, batik and hand painted silk, $320
"Often when asked to provide a written description of my work, it never fails to remind me of the fundamental preference for speaking through the work itself. I continue to find comfort in the simple tools and techniques of batik that I first encountered on the banks of the Delaware in the early Seventies. At first, now as then, I seem to see color and its emotional nuance in a piece; line and texture to follow."
Kathy Robinson is a professional Batik artist and designer working out of her studio in Philadelphia, Pennsylvania. Relying heavily on the ancient wax resist method of Batik and using the Tjanting, the traditional Indonesian wood and metal tool, each piece is worked on as an individual canvas. The design of the garment, how it fits and flows on the body also play an important role in her "Wearable Art." Recent studies in painting at The Pennsylvania Academy of the Fine Arts have influenced her use of color and also led to more "painterly" techniques on the silk. Her work has been carried by museum shops and galleries across the country, including The Michener Art Museum Shop, Woodmere Art Museum Shop, Brandywine River Museum Shop, Portfolio at Pennsylvania Academy of Fine Arts, Milwaukee Art Museum, and Museum of Jewish Heritage.
Gloria Rohlfs — coachgdr@gmail.com
Chakra Meditation, acrylic on canvas with lace, 16″ x 18″, $100
Rohlfs creates her art utilizing acrylics, fabric, photography and found objects. Her early work was influenced by quilting. Her art is inspired by her interest in the environment, peace, human rights and earth-based spirituality. Rohlfs's work has been exhibited in group shows in upstate New York; New York City; and Philadelphia. Gloria Rohlfs has lived in Iowa; Munich, Germany; New York City and the Catskill Mountains.  
Mia Rosenthal — mia@miaonpaper.com
iPhone (Scott),  4 ½ x 2 ¼ inches, ink, pencil and gouache on paper, $300
Mia Rosenthal will be having her first solo museum exhibition Mia Rosenthal: Paper Lens at the Pennsylvania Academy of the Fine Arts in the fall of 2015. She was awarded a 2014 Leonore Annenberg Fellowship Fund Grant for the Performing and Visual Arts and a 2015 fellowship at the Vermont Studio Center. Her drawings are included in the collections of the Philadelphia Museum of Art, the Pennsylvania Academy of the Fine Arts, Woodmere Art Museum, the Arkansas Arts Center, the Progressive Collection, Fidelity Investments and Wellington Management.
Rosenthal's recent exhibitions include Keeping It Real: Recent Acquisitions of Narrative and Realist Art, Woodmere Art Museum, Philadelphia, PA, 12th National Drawing Invitational: Outside the Lines, Arkansas Arts Center, Little Rock, AR, A Little Bit Every Day at Gallery Joe, Philadelphia and Here and Now: Prints, Drawings and Photographs by 10 Philadelphia Artists at the Philadelphia Museum of Art.
Edward Sargent — sibeliusop118@gmail.com
The Angels of Our Better Nature Visit The Shenandoah, 28" x 14" x 4", collage, $150
Age 74, graduated from Chestnut Hill Academy 1960, attended Tyler School of Fine Art 1960-63. Otherwise self taught. Exhibited at the Vis-à-vis Gallery in Philadelphia in 1963 and then at the Mt. Airy Art Garage 2013-14, but not during the intervening years.
Everything presents points of reference to me from the religious art of the Renaissance to the old Flash Gordon serials. I try to reach what I cannot reach.
Nettie Scott — nettie@scottshanis.com
Mosaic turquoise and spiral copper pendant necklace, $55
The crab agate and antique copper pendant necklace, $50
Nettie Scott, a retired social worker, spent thirty happy years in Alaska, working in the field of cross cultural mental health and addictions as well as teaching at the University of Alaska Anchorage.  She has lived in many places around the globe, always fascinated by ethnic arts and crafts. An amateur potter when she moved to the Alaskan "bush" she found that the harsh environment was not friendly to pottery making. A few years later she discovered polymer clay and began making her own beads, as well as fashioning jewelry from ethnic findings, porcelain, pearls and semi-precious stone beads. Now she is exploring mixed media polymer clay work, creating mostly functional art and using polymer clay as a painting medium. She lives in Philadelphia with her husband, Dan Shanis, occasionally teaching the basics of working with polymer clay and jewelry making.
Laurel Schwass-Drew — http://lsdrewgraphics.etsy.com
Gift Certificate for a T-Shirt, $26
Laurel Schwass-Drew, aka L.S-Drew Graphics, is a Northwest Philadelphia-based printmaker who specializes in producing her own line of wearable textile imagery, mostly in the form of hand-pulled screenprints on T-shirts, and on hand-dyed scarves made of cotton or silk. Her wearables can be found in the personal collections of a growing number of loyal fans, both locally and across the world.
My line of hand-screen-printed T-shirts — hand-dyed & screenprinted silk, cotton scarves, all featuring my eclectic imagery for a touch of local artisan-produced little luxuries. Treat yourself or a friend!
Andrew Walker — www.andrewrwalkerartist.com
Strawberry Mansion Bridge, digitally manipulated photography, 18″ x 24″, $300
My work has always addressed the universal issues of illness and the recovery/transformation of human beings and of our environment.
Early in my artistic career my primary medium was painting and the subjects were personal. My early worked addressed my own chronic illness as a child which resulted in a renal transplant.
My most recent work has been focused in the arena of public art. I use large-scale prints and installations to create awareness of urban blight and environmental damage. My work also addresses the potential for recovery and transformation. Another theme in my work is creating awareness about the environment, so most of my work is made out of recycled material.
Throughout the many years that I have lived in Philadelphia, I have been documenting the health and welfare of the Schuylkill River in my series The Schuylkill River Project. Originally inspired by artists such as Thomas Eakins and Thomas Moran, I created oil paintings depicting the river within the limits of Philadelphia.
For the past few years I have been focusing on combining photography, painting, and computer manipulation of my documentation of the river, in its beauty and sickness. Most recently I have been using Photoshop to alter a specific photograph by layering many images together, including abstracted photos of my own skin cancers as a source of texture in certain areas. The next step in this process is to create installations that include images that are able to invoke the physicality of the Schuylkill River: bridges, fences and the surface of the water itself.
My work will always address recovery and transformation.
Karoline Wallace, MA, MCIT — karoline@karolinewallace.net
Tree Stump Quilt, Wissahickon Studies, Fiber Art, $150
Conduit, Wissahickon Studies, Fiber Art, $150
These pieces are made up of an original image printed on 100% cotton fabric, machine quilted and sometimes hand beaded. This series is based on photos I have taken during my hikes up in the Wissahickon Valley with my dogs, over several years. The photos are manipulated using editing software then printed on high-quality cotton. I then free-motion quilt and sometimes hand beaded them.
They are part of my Wissahickon Studies Series (c. 2014), a fiber art series which represents the most salient and memorable slices of time and space that I have had in that wonderful park. In this series, I explore the thrilling beauty of nature, the magnificence of decay, and the magical play of light that seems to be everywhere in that place. Through quilting in various thread colors and hand beading the pieces, these individual quilts reflect the beauty and my feelings of wonder at this local slice of nature. In Tree Stump, the upturned tree fascinated me as I took my weekly hikes on the trails in the park. The flower-like beauty of the decay inspires me. In Conduit, the image features a typical cement tube which forms a path to cross certain areas of the park. I was most interested in the play of light on the surface of this magical bridge.
Larry West — www.larrywestproductions.com
Forged by Satan: Goatwhore 2015 Gig Poster, Digital Print on Archival Stock, 24″ x 36″, $100
Larry West is a commercial illustrator and designer from the Mt. Airy section of Philadelphia. He's worked for the high profile band Wednesday 13, designed a shirt for the Ron Paul Presidential Campaign, and has had his work featured in "The Art of Heavy Metal."
Sheppard "Van" Williams — svan50@me.com
Hummingbird Feeding on Agastache I, photograph, $75
Hummingbird Feeding on Agastache II, photograph, $75
Since his childhood in the 50's, S. Van Williams has been a "shutterbug" capturing family, friends and his environment.  Since moving to the Mount Airy neighborhood in 2002, Van has been an avid photographer of hummingbirds, flowers and scenery throughout northwest Philadelphia and Center City.  He is a member of the MAAG Photo Club. Besides his passion for photography, Van is an avid gardener and enjoys practicing yoga. 
Stephanie "Amma" Young, stephanieamma@gmail.com
Behind the Veil, Oil on Canvas, $
For artists, their created work is the most revealing expression of their lives. Our bodies are temples for Spirit to reside in to guide us. Why do we go to temples, churches, or mosques? Is it to learn how to surrender to God and to love him with all our hearts and minds, and then to treat others as parts and parcels of God? Is religion meant to reawaken this realization and perception? When we see that, we are able to reconnect ourselves to God, or express our devotion, whether we go to a church, temple, mosque, or Cinegag. We will see they all have spiritual belief systems that direct us to look within our heart where truth lies and unwrap the veil, which hides the truth. 
These thoughts brought me to the realization that the only true temple is inside us. We can veil it with all kinds of imaginary concepts, perceptions, and beliefs, and dress it in satin, linen or polyester. But the truth still waits within our soul. The significance of the veil is symbolizing: binding, camouflage, a cloak, clothing, disguise, mask, masquerade, overlaying, pretense, screen, jail, tegument, umbrella, and veneer, hair, skin and flesh.
Mike Zaikowsky, profilesstudio@verizon.net
Portal, sepia photograph printed on satin fabric and mounted on bamboo hanger, 33"Hx18", with hanger 36"x28", $180
When Mike Zaikowski opened Penguin Photo one-hour lab in 1991, he was warned that that was the surest way to kill his interest in photography. When 10 years later he sold that business and opened Profiles fine art printmaking studio, naysayers told him that he'd have no time for his own work after printing other people's images all day. Well, turns out they were wrong. Very wrong.  Mike shot the image he calls 'Portal' many years ago, with a film camera, at the crack of dawn, on one of his rare days off. It was always a favorite image, but one that he was never able to made a truly satisfactory print of on photographic paper. This led to a series of attempts to coat watercolor paper with photographic emulsion (in the dark, of course!), which produced uneven results and no small amount of frustration. It wasn't until the advent of digital printing in the late 1990's that the means became available to transfer photographic images onto fine art papers with beautiful tones, stable inks and consistent results. And so Mike sold the photo-lab and jumped into the new world of digital fine art printmaking where he was finally able to realize the kind of print he had always striven for in his own work. Recent innovations now make it possible to print 'Portal' on satin fabric so that it can be presented as a wall hanging, without glass or frame to detract from the immediacy of the image's impact. He hopes you enjoy the end result.
You won't want to miss ArtBash. See you there!
http://mtairyartgarage.org/wp-content/uploads/2015/08/art_bash_logo_web.jpg
190
400
Arleen
http://mtairyartgarage.org/wp-content/uploads/2016/06/maag-in-action_main-1024x274.png
Arleen
2015-09-09 16:13:11
2015-10-18 15:08:37
Best Art Party Ever! Support MAAG!